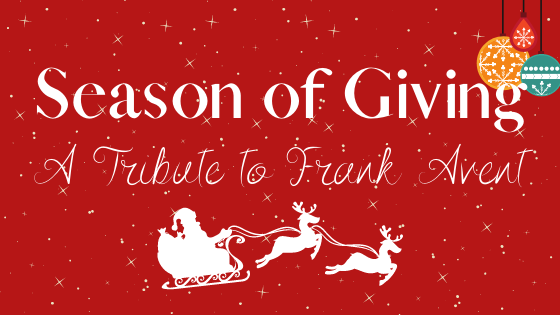 The Wake Up Carolina Show is once again hosting Season of Giving, an on-air program designed to help our fellow Pee Dee residents in need. Wake Up Carolina and Pepsi Cola of Florence plan to assist six anonymous families with basic needs for the holidays. The six families will be provided by Youth Mentors of the Pee Dee (formerly Big Brothers-Big Sisters) and The Boys & Girls Clubs of the Pee Dee.
Frank H. Avent serves as the inspiration for this program, as his kindness and generosity did an immense amount of good for the entire community. A life-long resident of Florence, Frank Avent was the general manager of Pepsi Cola Bottling Company of Florence, where he worked fifty-one years. The company and the Pee Dee Community were his passions. He served on numerous community and philanthropic boards including Boys & Girls Clubs of the Pee Dee, United Way, YMCA, House of Hope, and Salvation Army.  His faith, family, workplace, and community were his life's devotion and he made a substantial difference in the lives of many.
Sponsor Season of Giving Today!
Follow the prompts below to sponsor Season of Giving