2020 Steak N' Burger Dinner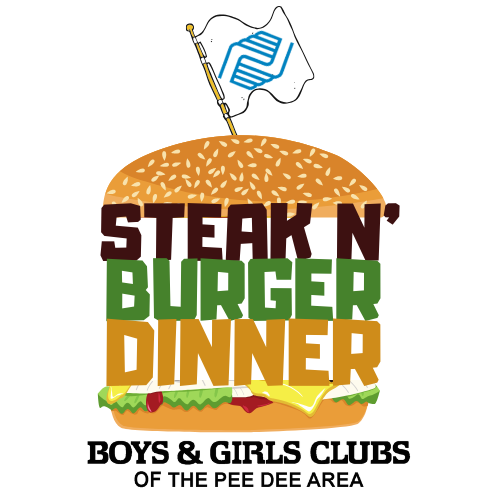 After nearly 15 years, the Boys & Girls Clubs of the Pee Dee Area is finally bringing back the cherished Steak N' Burger Dinner!
This year, BGCPDA is hosting the Steak N' Burger Dinner as part of a celebration honoring the Youth of the Year Nominees for 2020. These six talented individuals have been chosen by their Clubs to compete in the Pee Dee Area Regional Youth of the Year competition.
Additionally, this year's Steak N' Burger Dinner will raise funds for the Carraway Turner Leadership Scholarship Fund established by Health Facilities Federal Credit Union, now known as South Carolina Federal Credit Union. This fund awards scholarships to Youth of the Year candidates as they graduate high school and pursue further education. It was created in memory of Sgt. Terrence Carraway and Investigator Farrah Turner, who both lost their lives as a result of the tragic events on October 3, 2018. Both officers were deeply involved with the Boys & Girls Clubs in Florence and Lake City.