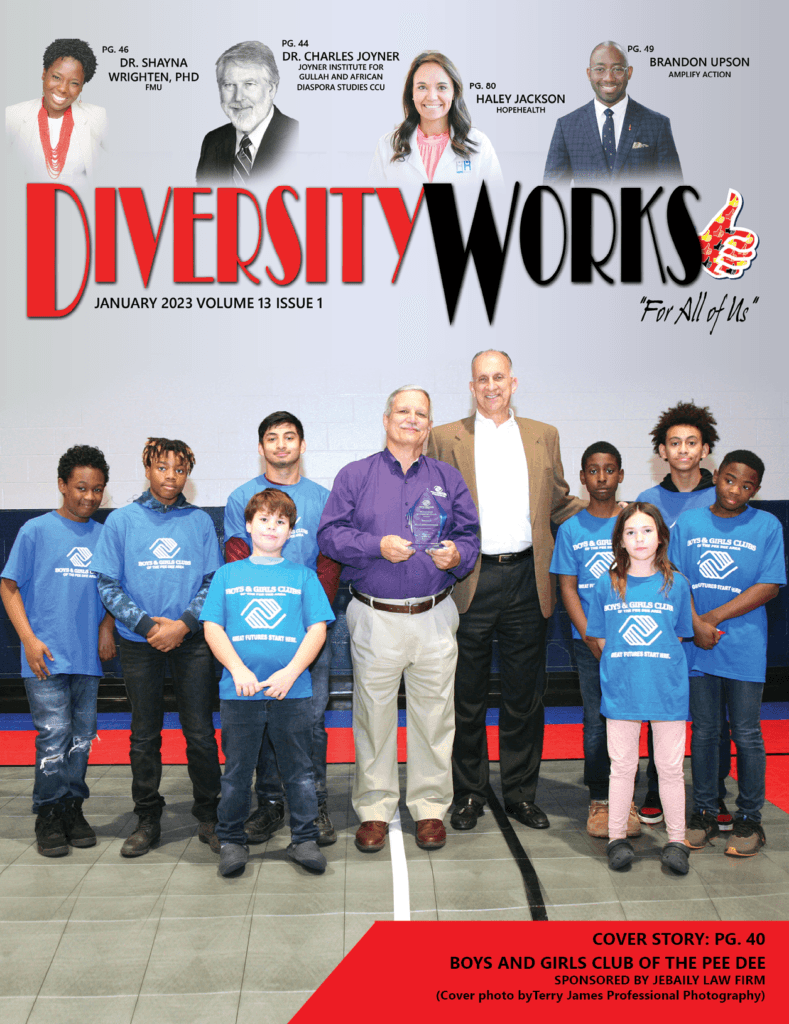 The Boys & Girls Clubs of the Pee Dee Area have been featured on the January 2023 cover of Diversity Works Magazine. The article discusses the prestigious W. Errol Sewell Award recipient, the Clubs' Executive Director Neal Zimmerman.
Read a copy online HERE or pick up a copy at various locations in Chesterfield, Clarendon, Darlington, Dillon, Florence, Georgetown, Horry, Lee, Marion, Marlboro, Sumter and Williamsburg Counties.
About Diversity Works
Diversity Works is a magazine for the socially conscious and responsible worker at any level. The magazine has a commitment to be a showcase for organizations and their employees that represent best practices in workforce diversity and supplier choices. We feature articles on those displaying inclusionary vision in and for the marketplace and who encourage and provide role models for others.
Through editorial content and other signature promotions, Diversity Works© is a vessel to inform the readership on appreciating and accepting the physical, social, cultural and other differences in one another and to promote better outcomes through interacting with those unlike ourselves. Our mission is to promote the concept of 'community,' in the workplace, to stimulate literacy and save the planet via recycling printed material.