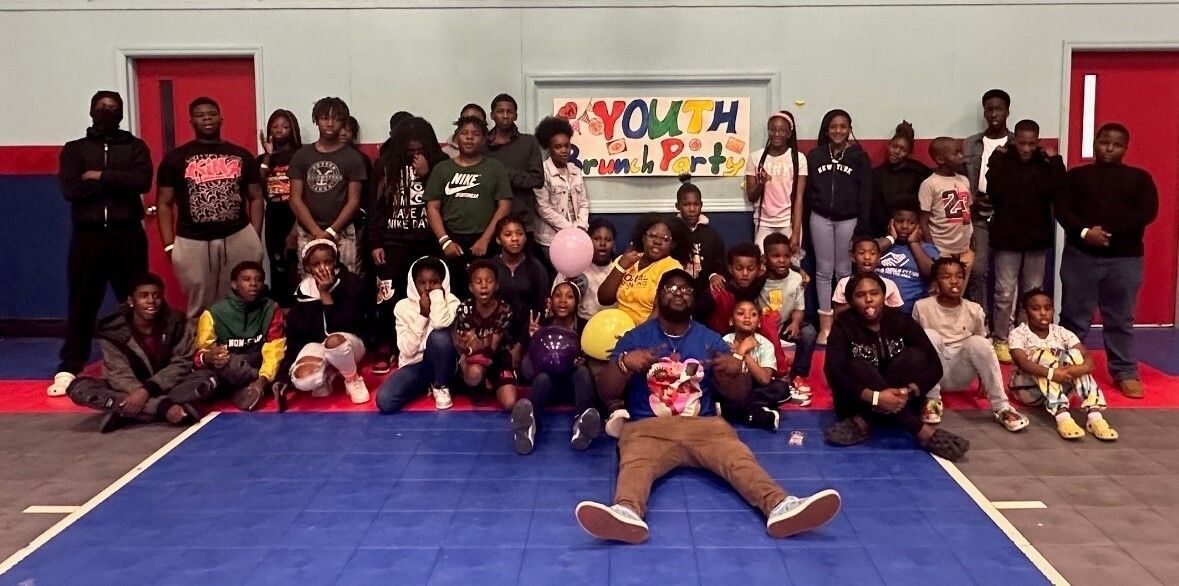 When you reach a goal, you need to celebrate, and that's what we did in Hemingway on Saturday.
The Rick & Susan Goings Boys & Girls Club held its first Youth Brunch Party, hosted by Saferia Cumbee and Tevin Hayward, on Saturday, January 21, at the club, 51 Lewis Road, Hemingway. Attendees enjoyed music by DJ Tron, food by Mitchell's Catering, games and activities, and chess club information.
The party celebrated securing the $100,000 Challenge Grant at the end of 2022. An anonymous donor provided a dollar-for-dollar match, and more than 70 community donors, parents, staff, businesses, and foundations raised the necessary $50,000!
Over the last few years, the club has made upgrades that included energy efficient lighting and thermostats, solar panels, low flush toilets, surveillance cameras, and increased broadband levels.
Thanks to the community's support, the final phase of the facility upgrade will be a reality.
In the spring, the Club will replace its 23,860 sq. ft. roof and complete several security upgrades to insure a safe and nurturing environment for youth.
The grant will refresh carpeting and window treatments in the program room environments and make some infrastructure improvements (i.e. AC and water lines). Additionally, the youth will have access to a new STEM lab, eSports gaming studio, activity tables, and Smart Board.
"When our kids have Clubs and Clubs have the community behind them like this, these kids develop the courage, confidence, and critical life skills they need to face and solve the challenges ahead," says Marcus Mitchell, Hemingway Club Director.
The Hemingway Boys & Girls Club opened in 1998 and provides a comprehensive youth development program through daily after school and all-day summer programs for kids 6-18 years of age. The primary focus is to help youth increase their academic abilities and focus in post-secondary aspirations, provide then opportunities to develop their character and leadership, and encourage them to adopt healthier lifestyles.
The Hemingway Club serves 300 youth annually, and 40 percent of those are teens. Most (68%) come from Hemingway, but 13 percent come from Johnsonville while another 9 percent from Nesmith.
"We make a difference in these kids lives," Mitchell says.
Members miss fewer days of school, receive fewer disciplinary hearing, and nearly nine out ten improved their behavior and raised their grades.
The Rick & Susan Goings Club in Hemingway operates from 2:30 to 6 p.m. during the school year. For information or to register your child, call 843-558-1302 or visit www.bgcpda.org.