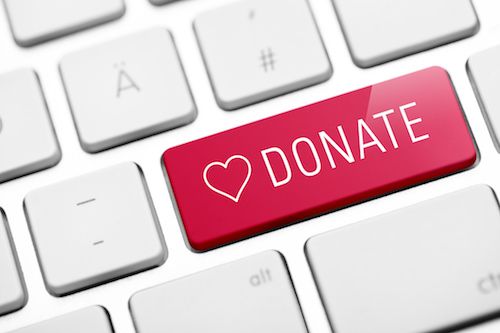 You're a generous person. You have written a check to charity or had it automatically deducted from your paycheck to the cause that stirs your heart.
Now, what if I told you, you could double the impact with minimal effort?
It's not too good to be true. It's called Corporate Matching Gift Programs.
So many large corporations have community relations or social responsibility programs to display their investment in the communities where they are located or that they serve, it's not hard to see why these programs are growing in popularity.
Research from the past decade has repeatedly shown that employees want to work at companies that care. A Nielsen Company's online poll had the figure at 67% or employees, but Deloitte broke out Millennials, and the number expected employers to consider social impacts jumped to 80%.
That means more and more of the workforce want companies to look beyond the bottom line at the bigger picture.
That's not a bad thing for the companies.
According to studies by Imperative Consulting and LinkedIn, companies that lead with purpose are more likely to be profitable: 85% of purpose-led companies showed growth compared to 42% that saw a decline in revenue without such purpose.
How it works
It's a pretty easy process. Each company has its own guidelines, so you will have to contact someone in your Human Resources Department. Each program has a minimum donation amount and maximum per employee or maximum amount for the company or location each year.
Get the forms and information now that way you can follow your company's specific procedure. One corporation may require you to send your donation with the company form for the charity to complete and submit. Others have a completely online process.
Since you are likely gathering receipts and documents for deductions in preparation for tax time, you might as well check to see if the organizations you support could get a little extra too.
Usually, the matching gift programs fund only registered 501c3 organizations, though sometimes schools or volunteer fire departments are on the list. Political groups, fraternities, and sororities are typically not included even with the correct IRS designation. Churches aren't always included either, though soup kitchens and homeless shelters run by churches are often exceptions to that rule.
Deadlines can be quarterly or simply once a year. If you missed it for this year, or somehow didn't qualify, plug the date into your smartphone with a reminder for two weeks prior, so you can get your ducks in a row for the next deadline and potentially double, or triple, your donation's impact.
TOP TIPS
Keep your receipts.
Follow the rules.
Submit forms on time.
Companies with Matching Gift Programs
These programs, listed alphabetically, are subject to change any time, so contact your HR department to make sure you follow the most recent guidelines.
All State Insurance, AO Smith, Ameriprise Financial, Apple, Assurant, Bank of America, Citgo Petroleum Corporation, Dominion Energy, Duke Energy, Exxon Mobil, General Electric (GE), Hewlett Packard, Honda, Inspire Brands (Arby's, Sonic, Dunkin Donuts, and Jimmy Johns), Kohl's, Motorola Solutions, New York Life Insurance, Otis Elevators, Pepsi, QVC, Sherwin-Williams, State Farm Insurance, T-Mobile, The Home Depot, Thermo Fisher Scientific, Walmart, Sam's Club, WestRock Foundation, YUM Brands (KFC, Pizza Hut, and Taco Bell).
This is by no means a comprehensive list. Ask! Your company may take it into consideration for the future.
Reprinted from Newsbreak.