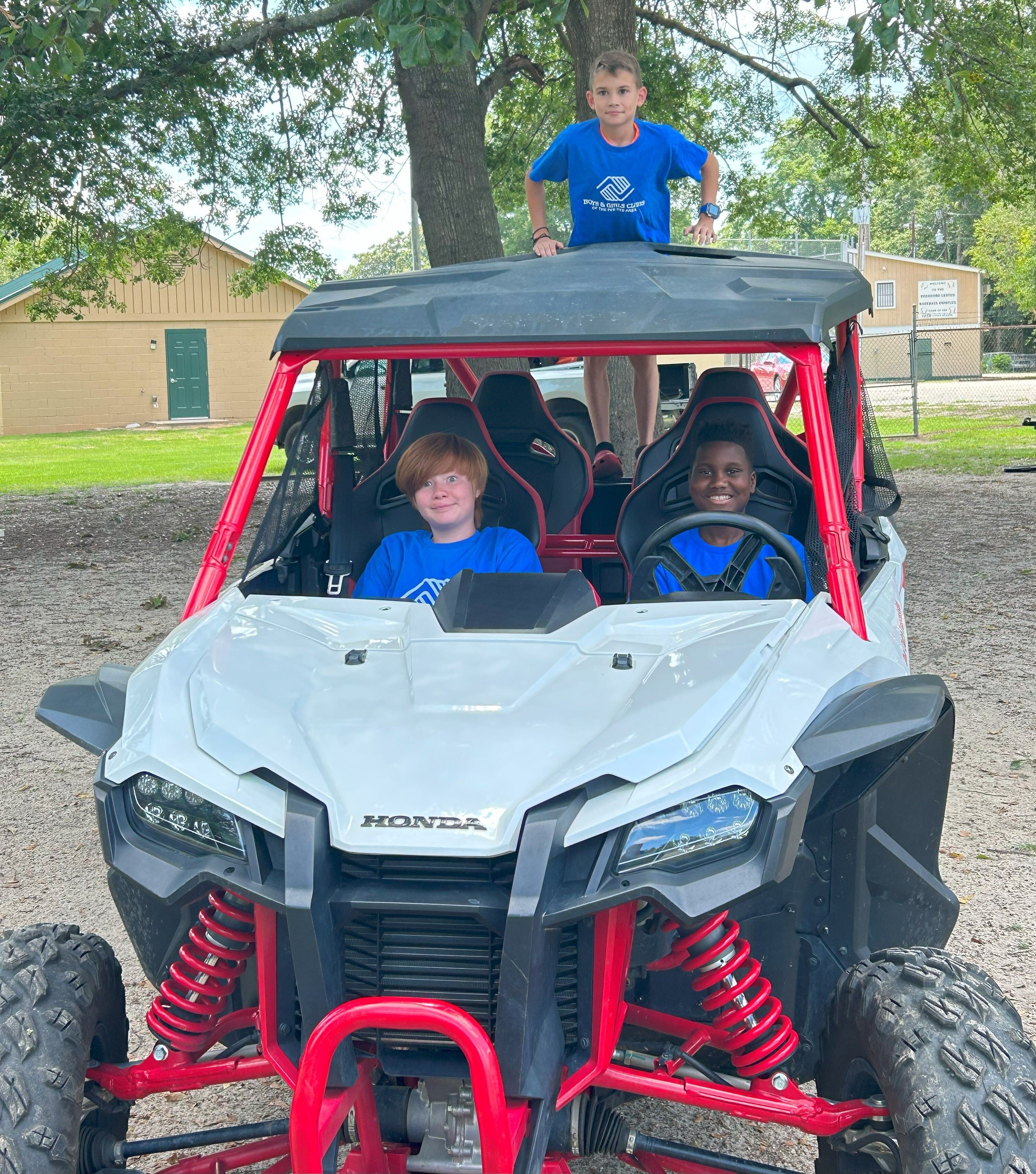 Engineers from Honda brought ATVs to the Florence Boys & Girls Club on Tuesday, July 11. In the last year, the Boys & Girls Clubs of the Pee Dee Area have added or upgraded STEM labs at all our sites to fuel youths' interest in science, technology, engineering, and math. That showed as the bleachers of kids peppered them with questions ranging from how fast they could make an ATV to their favorite subjects in school.
FUN FACTS
Since 1998, Honda's South Carolina Manufacturing has produced over 3 million products beginning with ATVs in 1998, ATV engines in 2000, and SxS in 2013.
Of our Club kids, 94% enjoy learning new things and 86% improved academic performance.
See more photos from the event on our Facebook page: https://www.facebook.com/bgcpeedee.