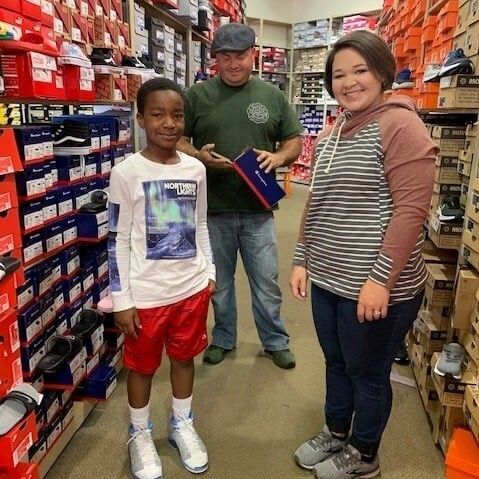 The Florence Breakfast Rotary Club will partner with the Boys & Girls Clubs of the Pee Dee Area to give kids new shoes. During the Happy Feet event Saturday, July 22, at Rack Room Shoes in Florence, Rotarians help Club kids pick out shoes to start the school year off on the right foot.
"We wanted to get out in the community and support kids however we could," says Madison Parker, Rotary Club Public Outreach Coordinator.
The Rotarians have been doing this project for several years, holding fundraisers throughout the year to fund it, and have expanded to put shoes on 100 children's feet this year.