Talking with Your Child About Mental Health
Posted 05/07/2021 by Boys & Girls Clubs of America in Parent Resources, Our Experts Resources in partnership with On Our Sleeves: The Movement for Children's Mental Health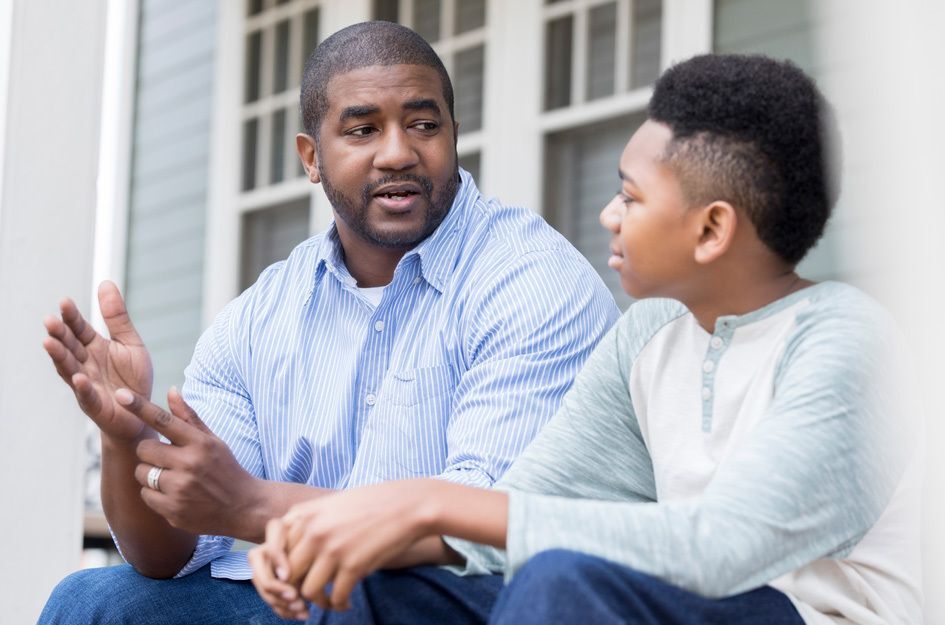 Creating A Safe Place to Talk
Before you jump into a conversation with your child about their mental health, it is important that you first create a safe space to talk. A safe space is something that is created over time. Find ways to connect with your child about things that are going on in their lives on a regular basis. Plan activities they enjoy to help them more comfortable, and then find opportunities to ask questions about their lives, friends, school, current events, interests and how they feel about those things. Be sure to model openness by also sharing your own experience when appropriate.

If you sense your child is struggling with their mental or emotional health, find ways to express your concern in a calm, and non-judgmental way. Actively listen while they talk and validate their feelings. Allow the conversation to remain about them. Avoid saying things like: "You are going to be fine" or "I know how you feel." Refrain from assuming you know how they feel and sharing your opinions. Be the kind of parent your child wants to talk to. Thank them for being open and vulnerable with you and let them know you are here to support them.

If your child is resistant to opening up to you, ask yourself if there are any other adults in their life that they may be more comfortable talking to – mentor, coach, relative, or religious leader. The goal is to provide opportunities for them to share and get support when they need it. Sometimes it's easier to talk to someone who is not their parent, and that's okay!
Ways to Start a Conversation
Talking about mental health is easier than you may expect. It's as simple as asking questions that help your child open up about their life, knowing what the warning signs are, and getting support when it's needed.

Below are some helpful discussion prompts to get the conversation started. These questions are meant to help you build trust and open the door for deeper conversations about your child's thoughts, feelings, and experiences. Consider using these conversation starters at dinner time, afterschool as a daily check-in, or when you're spending quality time with your child doing something they love. The more often you open the door for sharing, the more your child will be willing to share with you.
What makes you happy/sad/angry/frustrated/worried/scared?
When you feel sad/angry/frustrated/worried/scared, what do you do to make yourself feel better?
What is something you think you are really good at?
What makes you a good friend?
What makes you feel supported?
If you had a magic wand and could make the perfect life, what would it look like?
If you were in charge of our house, what would the rules be?
What do you want to be when you grow up?
What is the best thing about school?
 What is something you are struggling with or worrying about?
Tell me about your favorite book/movie/show and why you like it.
What are 3 things you are thankful for?
Pick 3 words to describe yourself.
What do you like most about yourself?
What's something you want to get better at?
If you have a concern about your child's mental health, reach out to your child's doctor first and they will make a referral to a mental health professional. If your child does not have a primary care doctor but is in need of mental health support, the websites listed below will help you find mental health resources in your area.

On Our Sleeves®: https://www.onoursleeves.org/mental-health-resources/national-state-resources
Mental Health America: https://www.mhanational.org/
Substance Abuse and Mental Health Service Administration: https://www.samhsa.gov/find-treatment