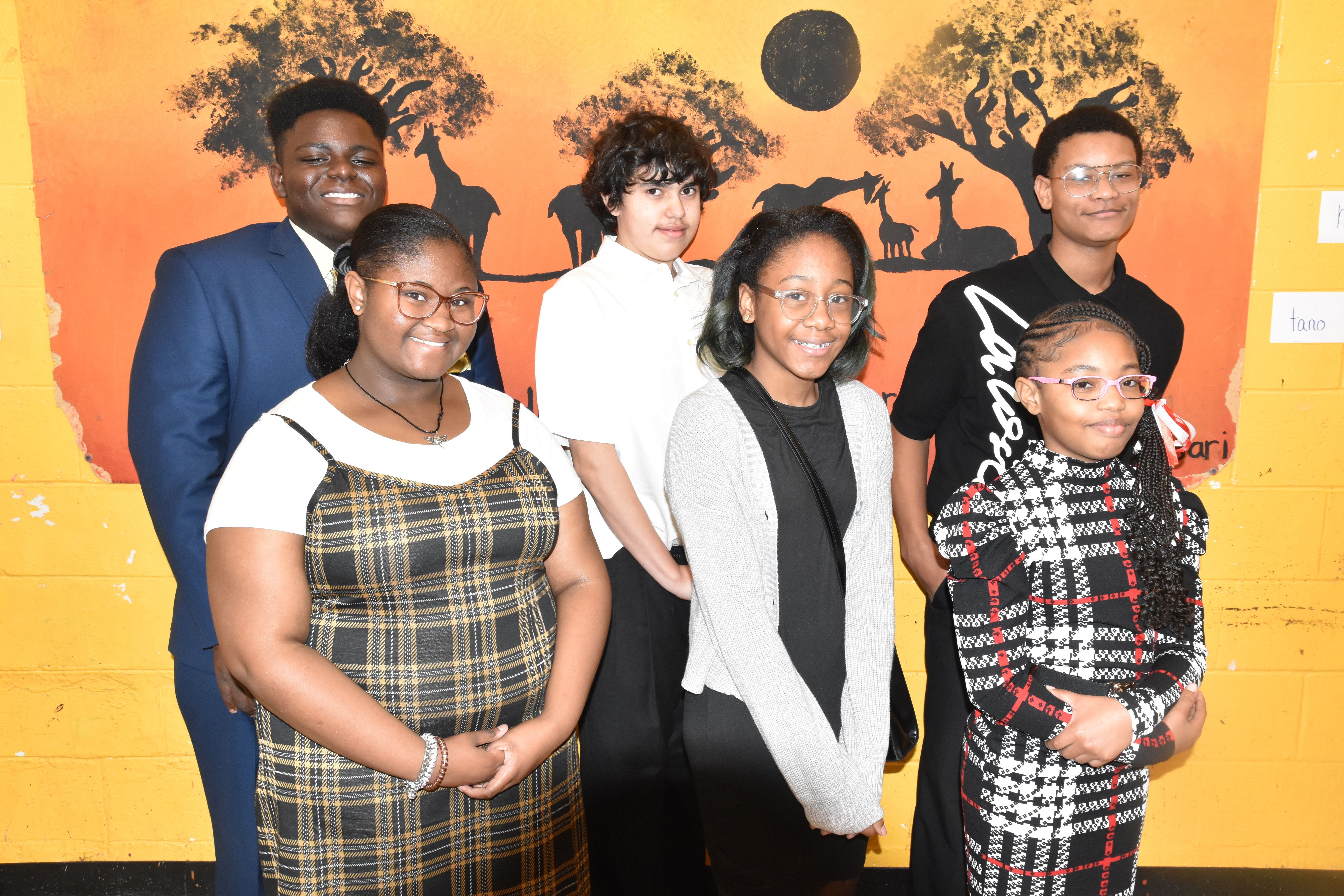 The Boys & Girls Clubs of the Pee Dee recognized the Youth of the Year representatives from each of its six locations on Saturday, Feb. 11, at the North Florence Club.
Antonio Dix – Hartsville Boys & Girls Club
Tiana Hickson – Timmonsville Boys & Girls Club
Justin McNair – Lake City Boys & Girls Club & Youth Technology Center
Sydney Morrison – Pamplico Boys & Girls Club
Nydia Orange – North Florence Boys & Girls Club
Jose Rodriguez – The Rick & Susan Goings Boys & Girls Club in Hemingway
Each site winner took home a framed certificate, gift card, and swag bag.
The representatives gave speeches about how the Club has impacted their lives and were interviewed by four panels of judges in individual interviews for the Pee Dee Youth of the Year title. That representative will be announced at the Steak N Burger Dinner on Thursday, March 9, at First Presbyterian Church in Florence. Tickets are $35 each. The Pee Dee Youth of the Year will go on to the state event on April 1.
The Steak N Burger Dinner represents a special event that honors Club members and engages supporters of our organization with the young people who benefit from their generosity. Attendees will have a chance to learn more about our Clubs from 75 youth members for across the six Pee Dee sites. The evening includes good food, great entertainment, and interaction with Club members at each table. Hear inspirational stories from our alumni keynote speakers and each Youth of the Year representative. Adults enjoy a hamburger dinner alongside what often is the youth's first steak dinner. Each table consists of adults and Club members for this unique learning opportunity.
The celebration serves as the culmination of our year-round Youth of the Year program. One talented individual has been chosen from each of our Clubs for the Pee Dee Area Regional Youth of the Year. At the end of the dinner, we announce the regional representative and present the Carraway Turner Leadership Fund scholarships. Each scholarship will fund the youth's education for up to four years.
Purchase tickets or donate to the fund here.
The Carraway Turner Leadership Fund
In 2019, a generous donation from Health Facilities Federal Credit Union, now known as South Carolina Federal Credit Union, created the Carraway Turner Leadership Fund in memory of Sgt. Terrence Carraway and Investigator Farrah Turner, who both lost their lives as a result of the tragic events on October 3, 2018, in Florence. After learning of both officers' close ties to the Boys & Girls Club, HFFCU CEO Robert Harris and the HFFCU Board created the fund in their memory supporting youth at the Boys & Girls Club.
The Fund provides scholarships to the Youth of the Year for pursuing education after high school. South Carolina Federal Credit Union continues the legacy of HFFCU as very generous supports of the Boys & Girls Club.