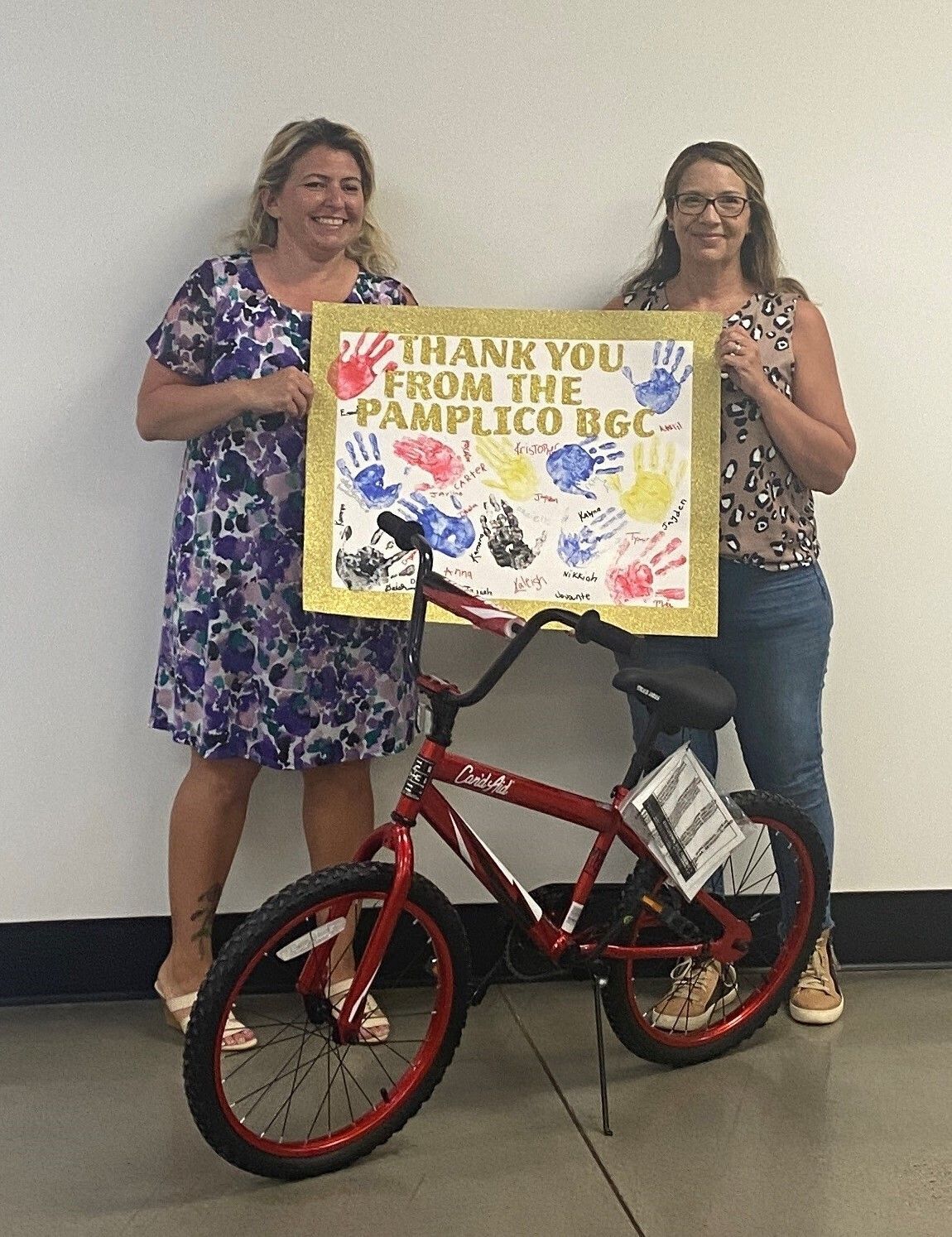 The last of 26 bicycles rolled into the Pamplico Boys & Girls Club this week. Harbor Freight Tools Dillon Distribution Center Associates built 26 bicycles as part of its Harbor Freight Tools Gives Back Program.
One of those bicycles had to be replaced due to missing parts, and those parts finally arrived.
"We are so appreciative of Harbor Freight and Associates for choosing the Boys & Girls Club to receive this donation," says Pamplico Club Director Candis Bennett. "The kids have truly enjoyed the bikes and are grateful for the generosity."
For some, these donated bicycles were the first ones the kids ever owned. Others have been regularly updating Bennett on their progress learning to ride, and parents have reported kids the bicycles keeping them outside and active rather than glued to a screen.
The Pamplico Club, one of six sites in the Pee Dee Area, operates at Hannah-Pamplico Elementary Middle School, 2121 S. Pamplico Highway. The Pamplico Club will be open for summer programming through June 23. For more information, visit www.BGCPDA.org, call the Pamplico Club at 843-713-1319, or call the administrative office at 843-662-1142.
Boys & Girls Clubs of the Pee Dee Area serve 3,500 youth ages 6-18 each year across six clubs in Florence, Hartsville, Hemingway, Lake City, Pamplico, and Timmonsville in the after-school hours during the year.