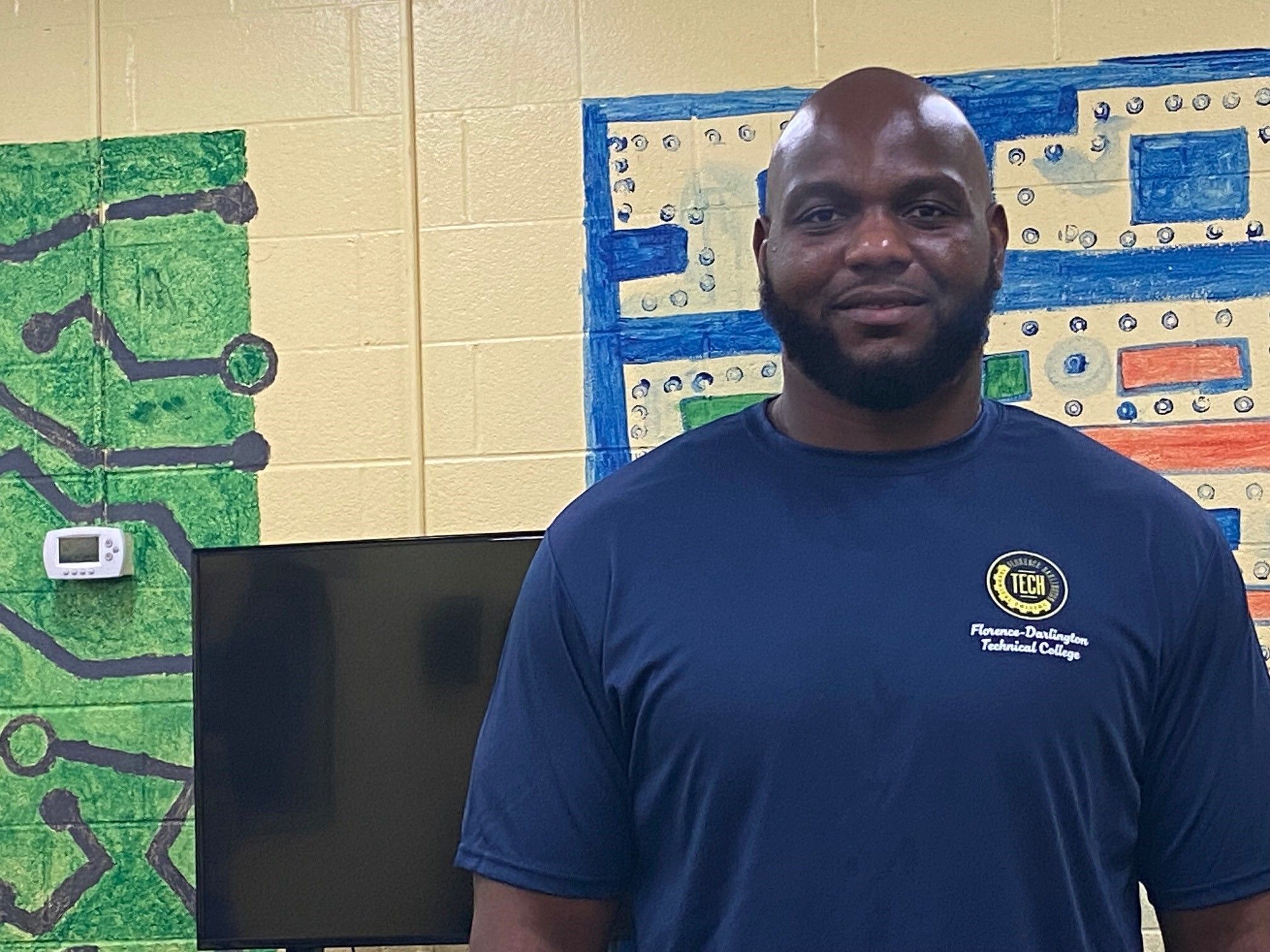 Florence Darlington Technical College staff and administration volunteered at the Boys & Girls Clubs of the Pee Dee Area this week. They cleaned up the exterior, tidying the yard, and interior, mopping floors and cleaning cubbies, at the North Florence location to make the space more welcoming for the 250 kids heading in after school.
One member of the volunteer crew included Timmonsville Club Alumnus Danny Damon. He joined the Boys & Girls Club while in middle school. He needed something to do after school besides athletics, and the Club offered fun activities and programs that ended up teaching him a lot about being a good person – things like sportsmanship, respect, and empathy, he said. As an only child, the Club gave him the chance to be around other kids and learn teamwork.
"I learned core values," Damon said. "It was a great resource for me."
Damon went on to SC State University to earn a bachelor's degree in physical education and activity management and later a master's degree in counseling education. Today, he works at FDTC as a counselor and provides student support to first-time freshmen, specializing in STEM majors, connecting students to tutoring, and helping them navigate postsecondary education.
His experience at the Timmonsville Boys & Girls Club provided him with a wide variety of new experiences with other kids and outside of Florence County. One of his favorite memories was traveling to the Hilton Head Boys & Girls Club for a state game tournament where kids competed in academics, chess, sports, and art.
That's what Boys & Girls Clubs is all about: Inspiring and enabling young people from throughout the Pee Dee Area, especially those who need us most, to become productive, responsible, and caring citizens.
Through support like YOURS, more kids at the Boys & Girls Clubs feel safe and heard, have fun and a sense of belonging, feel encouraged and supported, and enjoy learning. They learn that they matter by adults who care about their ideas, expectations, hopes, and dreams.
Text GIVE to 877-748-2455 to donate.
The Boys & Girls Clubs of the Pee Dee Area serve more than 3,500 youth ages 6-18 at our six sites: Florence, Hartsville, Hemingway, Lake City, Pamplico, and Timmonsville. For more information, visit www.BGCPDA.org, or find us on Facebook, Twitter, and Instagram #bgcpeedee.